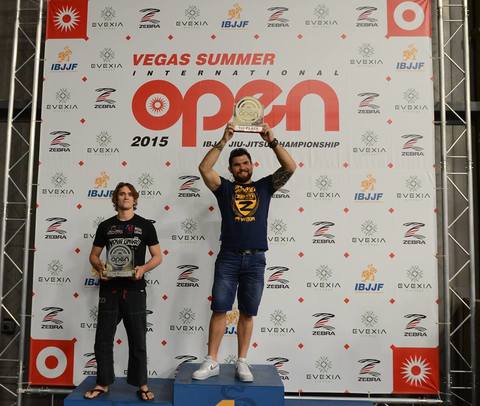 Robert Drysdale Holding First place medal for Team Zenith at IBJJF open
Team Zenith Wins again
Team Zenith took first place in the IBJJF tournament this summer. Six time world champion Robert Drysdale led the team to victory. Below are the official IBJJF stats. We Dominated by 31 points. The moral of this story is that competition is not only for the individuals, but the team. If you really want to support your school consider competing. Should you choose to compete train hard and fight easy. 
 

- Zenith BJJ - 109

 - Nova União - 78

 - Atos Jiu-Jitsu - 72

 - Gracie Humaita Las Vegas - 70

 - Cascao Jiu-Jitsu - 68

 - Gracie Barra - 58

 - Gracie Humaita Phoenix - 55

 - Wand FT Gold Team - 49

 - Unified Jiu Jitsu - 44

 - Ralph Gracie - 41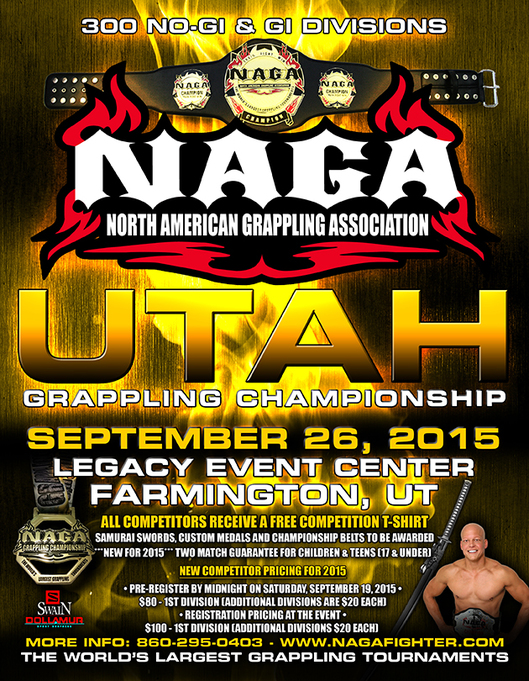 Naga's Offictial poster for the September 26, 2015 Event
Naga is coming to Utah
Competitions are a good way to test your skills. There is nowhere else you will find the same kind of rush rush. Talk to Eddy about competition. Represent our gym by bringing home some medals. Naga is one of the bigger Jiu Jitsu competitions in north america aside from Grapplers Quest and IBJJF. Normally you have to leave Utah for a good competition however this time one is coming to our doorstep. I look forward to seeing you all there. Please let me know if you plan on registering so I can post your name here. You can pre-register at the Naga home page by simply clicking the picture.  
Current students that plan on going: Amy Campo, Richard Call