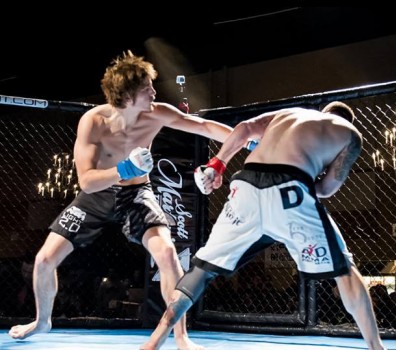 (MMA) Mix Martial Art: Fight Alex Jhonson fighting
What is MMA
     Mixed Martial Arts is a combination of submission grappling, striking and wrestling. The overall goal of MMA is to incapacitate or submit your opponent as quickly as possible. Most are under the impression you can be good at MMA by learning to striking or grapple. The truth is if you want to make a career fighting you need to have above average abilities in striking, Brazilian Jui Jitsu, and wrestling. Even the best strikers in the UFC train Jiu Jitsu. The same is true of world class grapplers learning to strike. Sometimes your opponent is going to take you out of your comfort zone. If you're not prepared it will cost you the fight because you neglected part of the training. Most people prefer either striking or grappling, but not both. Fighting in the cage will require you to be excellent at both. 
Why MMA is an invitation only 
        MMA is now an invitation only class. Mixed martial arts has always been misunderstood as a class to learn striking, Jiu Jitsu and wrestling. That opinion couldn't be more wrong. This class is meant to tie the things you have learned together. When you attempt to teach 3 arts at the same time it's going to show you the weaknesses of each. This will also water down what is being taught for each art. MMA classes skip over the basics because you should have learned them in striking or grappling class. Secondly, MMA fighters have to be pushed to their limits when preparing for a fight. This is a good way for beginners to get hurt. Sparring beginners offers little benefit to experienced fighters. This class will make beginners doubt the basics of most martial arts and stunt the learning process. Students should have at least 6 months of experience in Grappling or striking before taking these classes. However, it is preferred you have 6 months of both striking AND Jiu Jitsu before practicing MMA.