The Basic Mindset
The Basic Mindset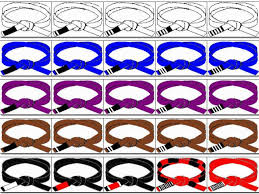 The most boring part of your Brazilian Jiu Jitsu should extend far beyond your first two weeks. As  BJJ skills progress people often feel they're too good for the good old hipscape. I hate to break to these poor misguided practitioners but, every movement that leads up to  submissions the basic movements. Holding positions and setting up submissions are nothing more than many basic movements chained into one big combination. With that in mind I dare say the most important submission is the basics. Skipping warm ups at the beginning of class may be why your colleagues are progressing faster than you. 
                As we progress we get faster at completing these movements and meshing them together to form snares for our opponents. You should spend more time learning to perform basic movements the correct way. Building bad habits early on trying to knock out some drills fast will be much harder to break later. Shifting your focus to learning proper form for your techniques will build a great foundation for more advanced techniques. The better you build your foundation the better more advanced techniques will seamlessly come together. On the other hand rushing through techniques will create gaping holes in your game. Holes which others will exploit to submit you. This will leave you wondering what you did wrong because doing things wrong will feel natural.Bad habits are hard to break. You have to do something different an average of 10 times to correct doing it wrong once keep that in mind next time your in a rush. 
                After several months you will notice that a good amount of people start to feel like they're too good for the pre-class warm up. They come in late just in time for the first technique of the night. After years at a gym you will also notice these people progress extremely slowly. As previously mentioned every submission is based on basic movements. By skipping the pre-class warm up these "slackers" have skipped their shrimps. As a result they are now the people that get smashed in your side control because you shrimp better than they do. It's easy to get in the habit of skipping repetitious things. Let's face it repetition is boring. NO ONE wants to do boring things however, these boring things are the path to success. Even those that don't compete want to get better. To get better I only have one recommendation. Be on the mat 5 minutes early stretching this will help you fight that urge to make an excuse. Even if you don't feel like going to the gym today do it. By the rolling time I promise you'll be glad you came.  
                 Sometimes in chess we offer a valuable piece as bait to an opponent. When the opponent takes the bait it creates an opening you exploit to win. Jiu Jitsu is like chess with millions of pieces. Most take between 1-2 years to understand how those peaces kind of work. They can then start putting strategies together with the movements learned. The more repetition you use to teach yourself a movement the less you will find yourself thinking it. instead of breaking it down into steps you'll do it without thinking. As you progress you will find even brand new techniques easier to understand and perform because they all make sense on a basic level. Keep training but never forget the basics or you will never understand the more complex movements.
Leave us your feedback
Posted by
CaseyJah
on
Oct 9th, 2017
Some people, especially those running on busy daily schedules tend to use the pills to help maintain weight since they can not afford to follow all the diet programs. This is not advised. It is recommended that one seek advice from a professional in this field before using the pills. This can save one from many dangers associated with the misuse.
The diet pills should always be taken whole. Some people tend to divide the pills to serve a longer period of time. This is not advised and can lead to ineffectiveness. If it is required that one takes a complete tablet, it means that a certain amount of the ingredients are required to achieve the desired goal. It is also recommended that one does not crush the pill and dissolve it in beverages. Chemicals found in beverages have the potential of neutralizing the desired nutrients in the pill thereby leading to ineffectiveness. The best way to take the tablets is swallowing them whole with a glass of water.
The diet pills speed up the metabolic processes. This is the key factor that leads to the burning of all the fats in the body. This means that one passes out lots of urine, which subsequently leads to dehydration. It is imperative that the user take lots of water round the clock. This will help curb dehydration, which can lead to health problems. In addition to that, water offers the required medium for the function of the nutrients and elimination of the fats.
When buying the review of diet pills, it is imperative that one gets the most recommended dose. People tend to compromise the quality and effectiveness of the tablets due to the variation in cost. The low priced pills depict poor quality, which means their effectiveness is not reliable. Some have also been found to cause health problems. The dose should also be taken as recommended. Over dose will not speed up the process but rather lead to complication. This will increase risk of side effects. If the taking of the pill is forgotten, do not take more to compensate for the lost time.
The diet plan enclosed with the diet pills has also to be followed. According to the requirements, the termination of the diet must be done even with no results. This means your body is irresponsive.
Posted by
JustEi
on
Oct 9th, 2017
No Perscription Need Paxil Fast Propecia Cancer Risk buy cialis Prezzo Levitra 10 Mg Per buy accutane online 20mg
Posted by
RobertPen
on
Dec 4th, 2017
Doctor Who is now considered a British Institute and has come a long way since it first aired on November 23rd 1963. The very first show saw the Doctor travel 100,00 years into the past to help some dim cavemen discover light. After 26 seasons and seven Doctors later the series came off our screens in 1989 much to the disappointment of the huge devoted fanbase. In 1996 an attempt was made to revive Doctor Who but it wasnt until June 2005 when it came back with a vengeance with Christopher Eccleston as the ninth Doctor that put the series back on the map as it were. It then went on for 5 years with David Tenant portraying the Doctor until 2010 when Matt Smith took over the role. Today it is still a great family show and has attracted many new fans.
https://www.cialissansordonnancefr24.com/acheter-du-cialis-pas-cher/
Posted by
Estella
on
Jan 3rd, 2018
payday loans direct lenders
payday loans
payday loans no credit check
payday loans online bad credit
Posted by
Elizabeth
on
Jan 16th, 2018
online casino slots
free casino games and poker
best us casinos online
casino g
Posted by
Fiona
on
Feb 12th, 2018
forskolin for weight loss
weight loss for women
best diet pills
lose weight fast
prescription diet pills
Leave a Reply